IMAGE OPTIMIZATION

Image Optimization – it is one of the most important parts for On Page Optimization Techniques. On web, Images are everywhere and attracts user to stay on the site for long. A boring site with no images or images with no value can't hold user for long time and it results a huge bounce rate which is a negative signals for Search Engine.

This is a digital era and Search Engine is getting smarter and complex day by day. To obtain a respectable rank in SERP or to hold the hard earned rank, every time optimizer's needed to earn positive ranking signals for their site or blog.

For this image optimization is a must. Images are very important visual component and play a crucial role for any themes, products or service. If we can use an optimized image in a right way, it can generate huge traffic and positive signals for us. If it is used in unusual way, the impact could be catastrophic. Now first understand :



What is image optimization?

Optimization is the task or action of making any resource more effective or actionable. Thus image optimization means how we can make or change an image to World Wide Web friendly so that the outcome from it remains most effective.




How many types of images are there?

In World Wide Web (WWW), we use mainly 4 types of images. They are respectively :

TIFF (.tif) - TIFF stands for Tagged Image File Format. It is extremely large in size with uncompressed data. It can be used in RGB, CMYK & Greyscale format. It is best for Print media.


JPEG /JPG (.jpeg/.jpg) - JPEG stands for Joint Photographic Experts Group. File size in JPEG are comparatively smaller. While compression it loose some image details and data thus called "lossy" compression. It is available in RGB, CMYK & Greyscale format. It is best for web media due to its smaller file size.


GIF (.gif) - GIF stands for Graphic Interchange Format. It is "lossless" means no data is lost while compression but remain extremely small in size. It has limited colour range and due to this it is not good for print or photography. It is mainly used in web and animation industry.


PNG (.png) - PNG stands for Portable Network Graphics with wide colour range and better compression. Its file size is extremely large than JPEG or GIF. It's mainly used in web media because it preserves maximum colour range. The main advantage of PNG is, it preserves transparent background.

Apart from this, there are also .bmp & .raw file format with limited uses.





How to Optimize Images for Web?

In this article I will discuss what should be kept in mind while we optimize any web page for On-Page SEO:


Optimize File Name - Image file name must be descriptive and meaning full. Do not put just random image name like - image001.jpg / seo123.jpg etc. Write image name in a descriptive way as it is. If you are doing any project for SEO Training in Kolkata, you can name the image as seo-training-kolkata.jpg . It sounds very generic and create relevancy to the subject of your website. It helps a lot for ranking because Google loves relevancy.



Do Not Use Underscore - Image must be separated with hyphen (-). Do not uses underscore sign (_) as search engine regards hyphen (-) as space and underscore sign (_) as joins or concatenation.

seo-course-kolkata.jpg is a good example with hyphen (-). Search engine will consider it as SEO Course Kolkata. It is meaningful and understandable.
seo_course_kolkata.jpg is a bad example with underscore (_). Search engine will consider it as seocoursekolkata. Is this a human or machine readable language?



Avoid Using Stop Words - If possible, avoid using stop words between image names. Some prepositions like in, of, for, on, near are stop words and do not have any SEO value.

seo-course-kolkata.jpg is a good example without stop word
seo-course-in-kolkata.jpg is a bad example with stop word.



Use ALT Tag - Generally Search Engine cannot read image like data. In that case ALT Tag serves as the helping hand of the image. An ALT tag with proper key words helps search engine to understand what is all the image about and helps search engine to send ranking signals.

One thing should be kept in mind that never left any image without ALT Tag. It is regards as bad SEO practice.



Some tips for using ALT Tags in Onpage SEO :
ALT Tags should be descriptive and relevant to the content
Use Primary Keyword in ALT Tags
Use plain language for ALT Tag descriptive text
Use Brand Name in ALT Tags
Do not over stuffed ALT Tags
Use Secondary and LSI Keywords meaningfully through out the images
Image Dimension - is one of the important factors for Image Optimization. The image in the "section" or "div" in a webpage should have the same width and height that its container are.
i.e. If there is a "div" or container "section" in a webpage with 250px width & 275px height, in that case image in this container also should be 250px in width & 275px in height.

It is because designers or developers sometimes overlook the SEO prospect and use inline CSS for the images to make it proportionate for the container. It is regards as bad practice in terms of SEO and must be avoided.



Image compression - is one of the important factors of image optimization. Generally except data, images are the only things that take time to load in browser and interestingly many sites are image based like e-commerce portal (Flipkart, Amazon, alibaba, ebay, Myntra, Jabong, zivame etc)





Photography website like (Instagram, Flickr, Shutterstock, Pinterest, Imgur, Photolia, Photobucket, Imagesbazaar, Gettyimages etc)





The recommended page load time for a website in desktop is less than 3 seconds and for mobile it is less than 5 seconds. If any website take more than this recommended time to load, faces heavy bounce rates and loss of business.

Amazon had an analysis that, if any page slows down by 1 second, they lose business by $1.6 billion a year. Now you can understand how image effect the page load time.


How to Compress Image?

Now it is high time to learn that how we can compress an image rather optimize an image? If you are well conversant with Photoshop, first size the image with proper dimension, rectify the colour scheme and go with – "Save for Web" option (Shift + Control + Alt + S), It is the place where the compression magic happens. See the picture below: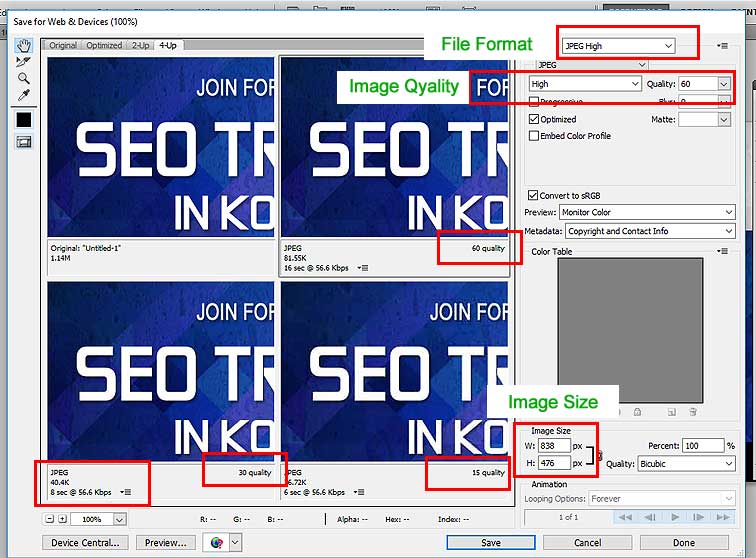 Save and that's it. You get a properly optimized compressed image file. You can join for a crash course on Photoshop Training in Kolkata to enhance your photo editing skills.


If you don't know Adobe Photoshop then what?

This awkward situation happens with many of us when we need compressed image but do have the Photoshop software or do not know the software at all. In that case go online. There are hundreds of online image editing tools that work similar like Photoshop. Register with them and get the service.

Some important online image editing tools are:

befinky, PicMonky, Free Online Photo Editor etc





What should be file size of an optimized image?

Every optimizer should be very cautious while optimizing Image, especially with the image file size. There is not any fat rule book about it, though it is recommended to keep the file size between 30KB. Sometimes it gets difficult to maintain the size especially for large image, but it's a must do and one of the main On Page Optimization Techniques in 2017



Remove EXIF Data - always remove image EXIF data before using and uploading to the web. You may have the question in your mind that

What is EXIF Data?

The full form of EXIF data is "Exchangeable File Format". In early days during the time of analogous camera or reel camera, photographers needed to write down various important information about the photos like – apertures value, shutter speed, ISO, focal length, X & Y Resolution, Orientation etc. It was a very important but painful task for them.

When digital technology evolves, they come out with this solution. It is a boon to photographers as now they need not to worry about all this settings.



How EXIF data relates to SEO?

Yes, it is the big question that how EXIF data relates to SEO? Whatever it is, actually EXIF is a bit of information about the images settings and it has a size. In SEO every single bytes matter. This data lies embedded with the images hence increase the file size. So if we can remove the data from the image it reduces the file size. The result is increase of page load speed.



How we can remove EXIF data from an image?

There are many online tools which help to remove EXIF data and reduce file size. One of them is Kraken.io https://kraken.io/web-interface. It's free and easy to use. Just try it out.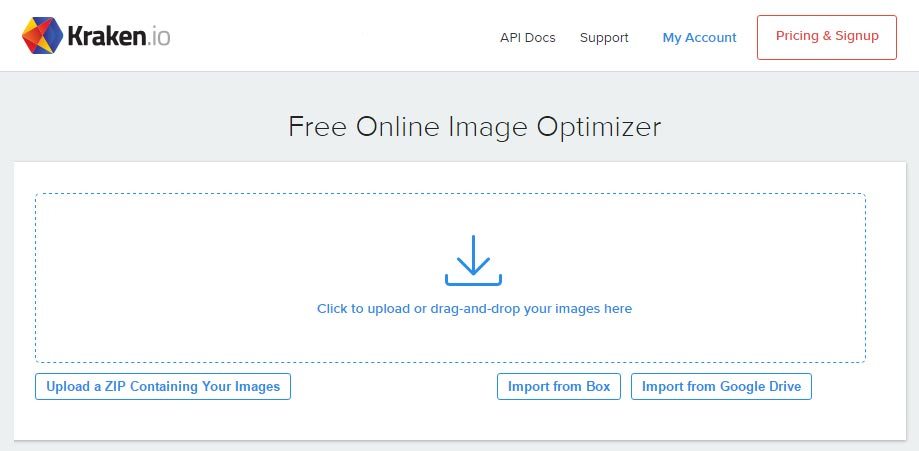 Create Image Sitemap - Come to the next point i.e. Image-sitemap.xml

unlike sitemap.xml file we also create a separate sitemap for image and upload it to the server. Then we submit it to the search engine and resubmit with Google Search Console.

Google receives valuable information about image from its metadata ad ALT Tags. Image Sitemap provides Google this valuable information which helps to discover images through the web. It provides positive ranking signals also.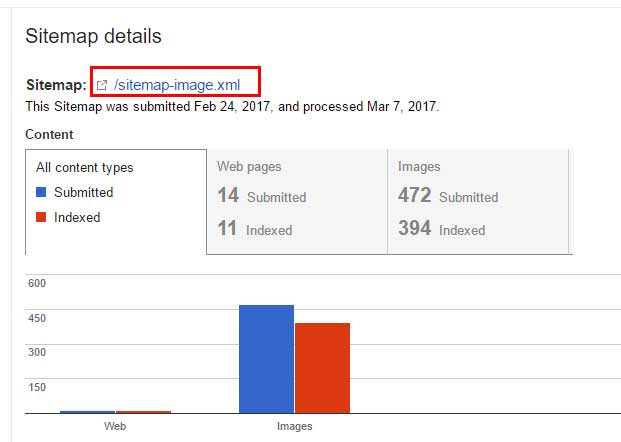 How to generate Image Sitemap?

Generating image sitemap is very easy. There are many online tools through which you can generate image sitemap. Free image sitemap generator from www.angeldigital.marketing/image-sitemap/ is a great tool.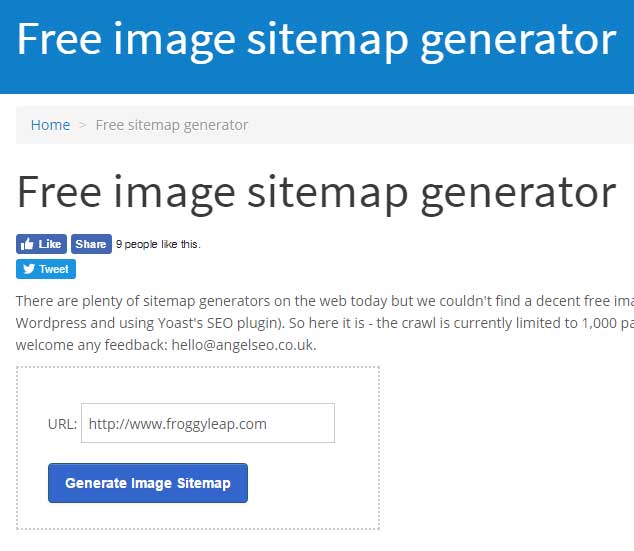 How to submit / resubmit Image Sitemap in Google Search Console?

It is very important part of Image Sitemap. As images are updated in a website on regular basis, it is necessary to update the image xml sitemap to the web server and submit the same file in Google through search console.

First upload the latest sitemap-image.xml file to the server - Log in to Search Console – Go to Sitemap section under Crawl – check the the sitemap-image.xml file and press resubmit button. You are done. Your sitemap xml file is updated to search engine.